SweetBerries Eatery &
Frozen Custard
SweetBerries offers the finest sandwiches, sides, salads, and frozen custard ice cream in the industry.
We operate locations in two regions of Florida. We have our original location south of Tampa Bay in Bradenton.
We also have two locations in Gainesville, one on the UF Campus and one on N.W. 5th Ave near 6th Street.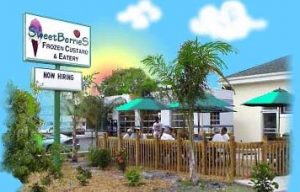 SweetBerries Bradenton
4500 Manatee Ave. W.
Bradenton, FL 34209
Hours of Operation:
Monday – Thursday 11am-10pm
Friday – Saturday 11am-11pm
Sunday 12-10pm
Today's flavor: Maple Walnut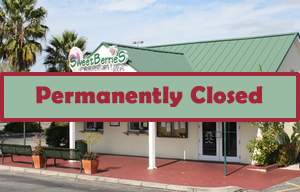 SweetBerries Sarasota
2881 Clark Rd. (Unit 25)
Sarasota, FL 34231
We deeply regret to announce
we are now permanently closed at this location.
Please visit us at our Bradenton Location.
Thank you for your support.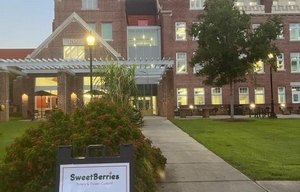 SweetBerries Gainesville - UF Campus
1700 Stadium Rd
Gainesville, FL 32603
Hours of Operation:
Monday - Friday (except holidays)
Breakfast: (new time) 8:00 am to 11:00 am
Lunch: 10:30 am to 4:30 pm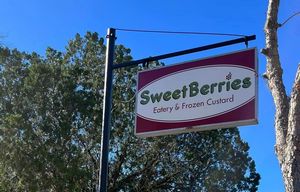 SweetBerries Gainesville - on 5th Ave
619 NW 5th Ave
Gainesville, FL 32601
Updated Hours:
Sun, Mon, Wed, Thurs: 11:00 am to 6:00 pm
Fri, Sat: 11:00 am to 8:00 pm (New!)
Closed on Tuesdays
(Check back later for permanent hours
when we are fully staffed.)
Today's flavor: Peppermint

Have your next event catered! Use our catering app to set up your order today.
Gainesville Job Application
Interested in working at SweetBerries in Gainesville?
We are always looking for talented and enthusiastic people to join our team!
Print a copy of the application and bring your completed application to one of our two Gainesville locations:
619 NW 5th Avenue, Gainesville FL 32601
Campus Location: 1700 Stadium Rd, Gainesville FL 32603